We Are a Collaborative Group of Individuals That Have a Passion For Helping Those Seeking Cannabidiol Information and Treatments
Welcome to Colorado CBD
Here at Colorado Cbd, we have tested and used all of our products for ourselves, friends, pets, and family. We believe our Colorado CBD products are superior to others and hope that we can help you discover the miraculous health-promoting benefits of CBD. CBDs possible Health Benefits include but are not limited to, reducing inflammation thereby reducing pain. Providing stress relief and easing anxiety. It is a natural antioxidant it helps relieve menstrual cramps and has been shown to stop and actually reverses some cellular damage.
CBD for Dogs
Cannabis for dogs is a relatively new concept because marijuana is toxic to dogs! Do not give your pet anything that has THC in it. We cannot stress this point enough! THC IS TOXIC TO DOGS! But CBD is a completely different story altogether! True Industrial Grade Hemp CBD treats for dogs can really be very beneficial. They can possibly benefit just as we can. Just make sure that the product that you give your pet is made for pets and that they do not have more than .03% THC in them. This is very important! A good product will have the proper testing and certificates of analysis that prove that the product is safe for your pets.
CBD Edibles
This is a great delivery system for everyone. If you don't like taking pills or capsules then you can just eat a piece of candy and get your Cannabinoids that way. Edibles are usually flavored with something like peppermint so that you don't taste the oil as much as you would with Oil delivery. Taffy is a great way to deliver the medicine because you will have it your mouth for a while, just like Cannabinoid oil that goes under the tongue. We want the medicine to stay in your mouth as long as possible to achieve the best absorption.
CBD Capsules
The number one reason capsules provide value is because each capsule has the proper dosage already for you to use. There is no need for measuring anything. You just pop one in your mouth just like any other capsule or pill, and your good to go. Secondly, you are able to avoid the taste of the oil this way, which some people like and some don't.We have found that most people actually don't really mind the taste. The taste can be best described as earthy. It really is a personal preference as to what delivery method you're going to us.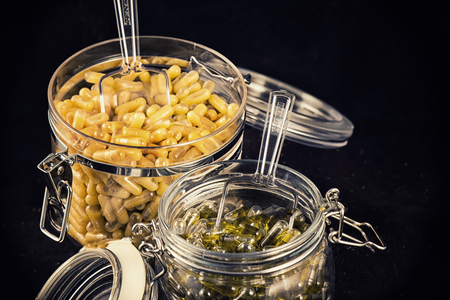 CBD Oil Tinctures
Cannabidiol Oil is great because it provides a faster delivery than ingesting it by means of a capsule or edible. We generally suggest taking CBD oil by placing the desired dosage under your tongue for the best results. We also recommend that you keep the oil under your tongue for as long as you possibly can, 30 seconds at least. Now some people like the earthy taste of the oil but be warned not everyone will enjoy the taste of it at first. But if it makes you feel better than it is definitely something we believe that you can acquire a taste for. But if for some reason you just simply can't stand the taste of then we might suggest a different delivery method for you. Cbd capsules are a great alternative as well as edibles and yes you can even smoke it. These are just some of the methods that we recommend. There are more products out there. Our studies suggest CBD works best inside the body. Topical products are meant for joint and muscle pain but just don't provide enough relief.

Vaporizing Your CBD
Vaporizing CBD is another option for delivery. Those that don't like to smoke might not appreciate this method however it has its benefits. When you vaporize the CBD will be capable of entering the bloodstream faster and will stay there for a longer period of time. So it will take less product to achieve the desired benefits. It also enters the bloodstream more quickly than ingesting it. Sometimes the difference in pain relief can be as long as a ½ hour faster. For this reason, it is a great delivery system providing faster longer relief.
Once you have an idea of the type of delivery you would like to try, you should start shopping for products. Remember that you get what you pay for and there are quite a few companies out there that claim their products contain CBD, when in fact they do not. There are also companies out there that claim to only have CBD and not THC in their products. This could be a problem if you have to take a drug test. The product you decide upon should have certified analysis of their products and should be able to provide them to you. If the product contains no more than .03% THC then it is a good product. This amount of THC will not cause psychoactive effects and should not show up on a drug test. Do your research and make sure the company that you decide to buy actually has the quality product you're looking for. Of course, you are welcome to browse our Colorado CBD Products. Sign up for our newsletter and receive a 10% coupon to use in our store.
I am a Registered Nurse in Colorado.  I suffer from the effects of two fractured vertebra 9 years ago and Osteoporosis.   My recent x-ray 04/26/18 reads "Diffuse osteoporosis. Degenerative narrowing lumbosacral disc interspace.  Chronic appearing compression deformity T12." What does this mean for me? Well, it means that I suffer with chronic back pain.
I use water exercise, yoga, weight bearing activities to slow the progression of osteoporosis doing my part in the healing.  However I really needed something to decrease the swelling and chronic pain.
I was given samples of the CBD 15 mg capsules so that I could hopefully get some pain relief. I was skeptical at first because I am not the type to try anything that links to unconventional drugs or treatment.  After my Physician encouraged me to try the CBD and my Dentist really encouraged me to take advantage of the anti-inflammation properties in CBD, I began in ernest taking 2-3 capsules a day. One of the capsules I take at night giving me a much better nights sleep.  I am having much less pain and feel I have found one treatment that will not effect my liver as other pain relief medications do.
I would encourage anyone with chronic severe pain to try the CBD from "Colorado CBD" which I get by ordering from Colorado CBD Products. They really worked with me in finding the correct type and dose.  Thank You!
C.Roberts, R.N.
Have a Question That You Cant Find the Answer To?
Dont Hesitate to drop us a line! Join our email Newletter and make sure to like us on Facebook! Social media is a great way to get in touch with us
  CBD vape oil is a concentrate that is made from the hemp plant. It is very similar to the e-cigarette in that you are vaporizing the concentrate and inhaling it into your lungs. Hemp oil Vape concentrates are unlike e-cigarettes as they do not contain any nicotine...